Are you looking for ways to improve your security but don't know where to start? Look no further! This blog has detailed information on low-light surveillance cameras, their work, and the many benefits you can enjoy.
Using low-light surveillance cameras in your business can improve security, ensure safety, and capture important footage in low-light conditions. So don't wait any longer – read on for all the information you need to decide to invest in low-light surveillance cameras for your business!
TELECO's Colored Low-Light Camera Footage: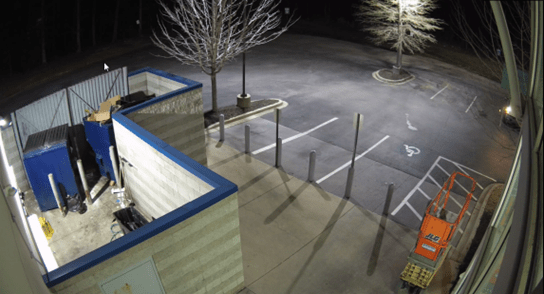 Black/White Camera Footage: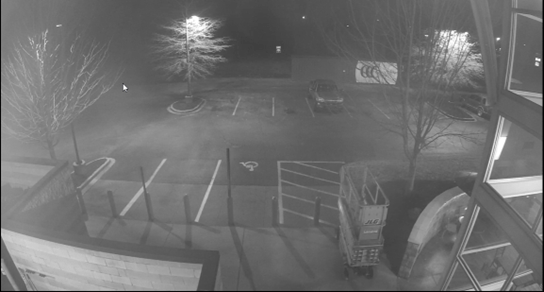 How Low Light Surveillance Cameras Work?
Businesses need security and protection from theft, and low-light surveillance cameras are the perfect solution.
These cameras use bright, high-quality lenses, responsive and sensitive sensors, and advanced image processing techniques for the best results in low-light conditions.
They're ideal for businesses that need protection from theft and other crimes, such as retail stores, banks, and supermarkets.
4 Key benefits of Low Light Surveillance Cameras for Businesses
Security and safety are top priorities for businesses of all sizes. By installing low-light surveillance cameras, businesses can improve their security and safety by capturing footage in low-light conditions. Here are 4 key benefits of low-light surveillance cameras for businesses:
Improved Visibility
Low-light surveillance cameras can help improve the visibility of your business at night, making it less likely for crimes or accidents to take place.
Moreover, the footage is clear in low light conditions and can be used as evidence in cases of crime or accident. Not only does this offers highest security for your premises, but it also deters criminals from trying their luck due to the risks involved.
Easy to Recognize Culprits in Color Recordings
One of the benefits of low-light surveillance is that it's super easy to identify individuals' faces or other critical details like clothes' colors, skin color, hair color etc. in color recordings. This helps resolve disputes, mitigate security risks, and investigate crime scenes.
No Grainy Effect of Black/White Video
Black and white cameras are often used in business to capture images of products or documents. However, because they lack colors, these cameras produce a grainy effect when recording in low-light conditions.
Moreover, since they depend on white light to separate whites and blacks, too much light from the moon or bulbs can cause them to increase contrast and brightness to a point where details in the footage can suffer.
Thanks to the higher light absorption, TELECO's colored low-light cameras don't suffer from this issue and are thus perfect for recording videos to capture small details or detecting crime in busy areas. This makes them invaluable for businesses that need high-quality images without compromising image quality.
Keep Inventory Secure at Night
Low-light surveillance cameras are an excellent way to keep track of your inventory and protect your assets at night. They can provide clear footage in low-light conditions, making it easy to identify and track any stolen or misplaced items.
This security measure is especially important for businesses that deal with high-value goods, such as luxury brands or stores that sell expensive accessories.
Black/White vs. TELECO's Low Light Camera Comparison
When it comes to security cameras, low-light conditions are a big concern. That's why black and white cameras are often not the first choice of businesses serious about protecting their valuables and enhancing security.
TELECO's cameras use top-quality lenses with sensitive sensors and cutting-edge image processing to produce colored footage. This makes them better at capturing fine details in low light.
Plus, our cameras absorb more light coming from the moon or nearby bulbs, ensuring the contrast and brightness in the footage are now boosted to a point where the image quality suffers.
Parting Words:
Businesses need to protect themselves from crime, and low-light surveillance cameras are a great way to do that.
TELECO offers top-quality low-light cameras with color processing capabilities to ensure your investment and nearby people's safety are intact. Contact us now to get yours installed today!