For better voice quality, call connectivity and feature set, more and more law firms are now adopting cloud business phone systems. Here's how you too can benefit from them:
Benefits of Cloud-Based Phone Systems for Legal Professionals:
Cloud-Based Architecture:
TELECO leverages the cloud deployment platform by Star2Star called Business Voice that allows businesses to utilize all the features a typical phone system provides. However, the best part is, there's no need for telephone wires or even hardware in your office for this phone system.
Plus, depending on your law firm's needs, you can always upscale and downscale a cloud-based phone system without the need for purchasing any hardware.
99.99% Uptime Guarantee:
Cloud-based phones work on the VoIP (Voice over Internet Protocol) technology, meaning they leverage the internet to facilitate your local and international calls. And because of Star2Star's robust network infrastructure, the system always stays online.
So, you are guaranteed to get 100% connectivity; there will be no connection losses or call drops that can leave you with frustrated clients. A cloud-based phone system will provide you with seamless communication. All those important client calls and discussing cases with them over video or voice calls will never be interrupted.
Maximum Efficiency:
TELECO offers a range of highly sophisticated UC features to law firms, helping them significantly improve their operational efficiency. Everything you want to make your collaborations and client meetings more efficient and productive is already added to the cloud phone systems.
For instance, you can make audio calls, record calls, have a video conference, share files, make chat groups for different tasks, send and receive faxes, send voice messages, and do A LOT more.
All of these features, integrated into a single system, leave space for more important things on your desk instead of multiple hardware pieces and tangled wires for just making calls.
Mobility & Flexibility:
The competition in the legal space is rising fast; you now need a quick, mobile, and highly productive team to win clients. However, with traditional phone systems, the employee needs to be at the desk to receive calls. This is not the case with cloud-based phone systems for legal professionals.
Your team can stay online and make or receive calls without being location dependent. They just need an active internet connection to assist the clients, no matter where they are in the world.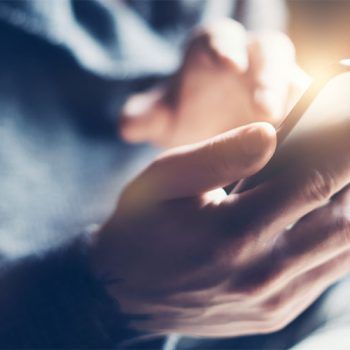 This makes remote working a breeze and also opens doors for hiring talent from different geographical locations as they just need internet to stay connected with you and your clients.
TELECO Offers World-Class Cloud Phone Systems:
Our phone systems and cloud solutions are tailored to fit the needs of law firms, making them highly effective in boosting your operational efficiency.
With benefits like 100% uptime, freedom of scaling and descaling the system, and being location independent, you get the same advantage as the giant corporations in your industry, but at a fraction of the cost. Call us today to talk more.