Combining Video, Access Control, DAS, Remote Tools, Phones & IT for Success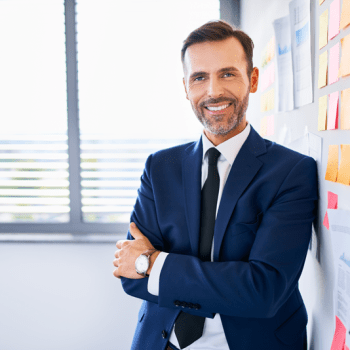 Technology can truly help make our lives easier. When it comes to business, the right technology solutions can increase productivity, help your company stay organized, and give you a true competitive edge. Whether the goal is to improve customer service or communication within your staff, productivity or profitability, the efficient use of technology within a small business can go a long way towards making it a success. But with so much rapidly evolving technology available, how do you make the right decisions for the needs of your business? Here are a few tips that could dramatically help your business grow:
Analyze your business needs
Thinking in terms of need is key for the successful implementation of new technologies within a business. What you need and what you "want" or "would like" can be totally different things. Conduct a technology inventory of your business as it stands: What technology do you already have in place? How well is it performing and improving your business? Which technology needs an upgrade? Which solutions are no longer practical? Which areas of your business would benefit from more innovative technologies?
Only make changes and purchase devices that your business needs and plan how to effectively utilize these solutions. Make sure you stay current on available technology solutions as they can make all the difference in the world when it comes to business success. At TELECO, we have many solutions to help you thrive!
Choose technology "as a service"
Purchasing new technology outright can be expensive, but there are ways to help you see return on investment sooner. Purchasing outdated or inadequate technology can be detrimental to your business. You must consider implementing new technologies as a catalyst for your company's success. TELECO technology solutions can be purchased "as a service" through our CompleteCare ONE program, allowing you to implement the latest technologies without the upfront expense. By bundling equipment and services together, it provides you the protection and flexibility that many businesses need.
Have a backup plan
Technology sometimes fails. Ignoring this possibility could put your business at risk of being entirely shut down for a period of time, which could lead to a considerable loss of revenue. Recognizing this potential now gives you the opportunity to develop a recovery strategy which you can implement in the event of a technological disaster.
Disaster recovery plans can include backup power supplies, hardware, and cloud storage; and no matter how small your business, can save you potentially devastating downtime. TELECO offers managed IT and cloud services for your peace of mind.
Get the training you and your staff needs
You can invest thousands upon thousands of dollars in the latest technology, but if no one knows how to use it effectively then your business will still not be working at optimum efficiency. Developing an ongoing training process so that your employees can benefit from your technology is essential. TELECO offers training on all technologies offered so you can make the most of your investment.
At TELECO, we offer many business solutions that could help your business grow such as remote working tools, thermal cameras, video surveillance, touchless access control, business phones, UCaaS, structured cabling, cellular DAS and public safety DAS.
Let us help your business succeed. Call us today at 800.800.6159 or click here to contact us now.