During an emergency, first responders must be able to communicate seamlessly, and to do so they need to leverage a building's public safety DAS (distributed antenna system). For this reason, there are fire codes every building owner needs to follow. However, these rules are not written by the local jurisdictions – they only work with the codes suggested by different organizations, including:
NFPA – National Fire Protection Association
ICC – International Code Council
IFC – International Fire Code
IBC – International Building Code
Some bigger cities have started whipping up their own rules, but smaller municipalities are working with the NFPA and IFC codes. So, the location of your building will dictate the relevant authority and its codes you need to follow.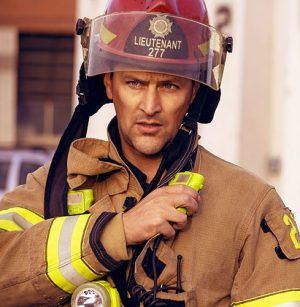 So, What Are the Public Safety & Code Requirements?
Different jurisdictions have different requirements. However, some of the most common ones that are widely mandated include:
As per NFPA, areas with vital importance need 99% of coverage – other areas should have 90%.
As per IFC and NFPA, all public safety network supporting equipment should be kept in NEMA-4 compliant frames.
As per NFPA and IFC, at least -95dBm signal strength is required.
As per NFPA, the antenna isolation should be higher than amplifier gain by 15dB.
Cables that connect public safety equipment should have a 2-hour fire rating – the same applies to the room containing all equipment.
Why Does Your Building NEED Immediate Inspection?
Now you know different cities and localities have different public safety DAS codes, but how will you know if your building meets them? And does the building have a system, and if not do you need to have one installed immediately? A quick inspection should tell you if previous owners had one installed.
Furthermore, even if you have a DAS, there may be some 'dead zones' in the building, like in the basement, elevators, rooftops, etc. These areas will not provide coverage to first responders during an emergency.
Therefore, a thorough inspection and testing is required to find the dead zones and install BDA systems and/or antennas that will amplify signal strength to allow coverage in those dead zones. All kinds of buildings need testing, including but not limited to:
High-rises
Offices
Campuses and hostels
Hotels
Hospitals
Retail centers and malls
Arenas and stadiums
Train stations, airports, and other transport centers
According to the new fire and building codes, every building should be inspected and verified for compliance by the year 2022.
TELECO Can Help:
Now, if you are wondering who will do the inspection or install DAS/BDA systems, then do not fret. TELECO is here to help you with everything from building testing to ensuring compliance with the public safety codes. We're certified inspectors with many years of experience, so rest assured knowing you'll get the absolute best service and a thorough test report.
Feel free to contact us. We would be more than happy to schedule an inspection and ensure your building is fully secure for any emergencies requiring uninterrupted communication between first responders.