The thermal imaging industry is continuously seeing a rise in the demand and is predicted to reach a whopping $4.6 billion size by 2025 from $3.4 billion in 2020. Thermal cameras have been around for many years and have been proven for their effectiveness and timely detection.
This is the reason that most of the businesses have switched from regular cameras to their thermal imaging counterparts. And if you are thinking of doing the same, then you should know its key benefits and some of the top-performing cameras by TELECO.
Benefits of Thermal Imaging for Businesses:
No Visual Limitations:
The best part of using thermal cameras is that you can see even in low light situations. During the night, standard cameras cannot capture as clear imaging as the thermal ones because visible cameras cannot see through the naturally occurring obscurants like smoke or fog.
However, thermal cameras have radiations that pass through these obscurants and provide a picture of what's happening on the other side.
Perfect for Office Building Inspection:
Are you getting high energy bills? Maybe your office building or business facility is consuming more energy than you are aware of? To be sure, your building needs to be thoroughly inspected for any air leaks.
Most of the time, excessive heating is done by the HVAC because of some leaks in the pipes or ducts. Using handheld thermal imaging devices, you can see where the air is escaping and fix those areas.
Perfect for Industrial Use:
Thermal imaging also helps identify faulty wires that are protected under rubber or plastic coverings. Businesses can use the handheld thermal cameras to analyze all critical electric lines and see if there is any breakage or other problem in wires.
Identifying and fixing these problems proactively can help avoid significant losses in the future, which even result in fire or massive short circuits.
Increased Safety and Security amid Covid-19:
One of the leading symptoms of Covid-19 is fever. So by using thermal imaging cameras and handheld devices, businesses that receive a lot of foot traffic can filter out people who have higher than normal temperatures.
This will help businesses ensure the safety of their employees and customers, and in return, more people would prefer visiting the store because of safety precautions.

Top 4 Thermal Cameras in the Market Offered by TELECO:
Thermographic Turret Camera (DS-2TD1217B)
The camera uses Adaptive AGC, 3D DNR technology, which leads the charts when it comes to precise thermal imaging. The high sensitivity 160×120 resolution thermal module will ensure you have a clear and thorough view of everything in its range.
Plus, its thermographic capabilities enable it to detect elevated temperatures of people from 30 to 45 degrees, making it an excellent addition to your business's COVID-protection arsenal.
Thermographic Bullet Camera (DS-2TD2617B-6/PA)
Similar to the Turret Camera, the Bullet version also offers excellent image detail with its 3D DNR technology. Plus, its 160×120 high sensitivity sensor allows you to have everything in sight, especially during low light situations.
It can also be installed in public areas like airports, where the thermographic Bullet Camera will help you keep a close eye on people with high temperatures and ensure safety from the virus.
Thermographic Bullet Camera (DS-2TD2636)
Similar to the shape of the previous model, this thermographic bullet camera is meticulously designed with a high resolution 384×288 thermal channel sensor. Plus, it has similar 3D DNR detail enhancement technology and auto video mode switching based on night and day.
The camera is perfect for both security of businesses, especially at night times and the safety of people during the operational hours.
Thermographic Handheld Camera (DS 2TP31B 3AUF)
One of the hot-selling handheld thermal imaging cameras by TELECO is the DS-2TP31B-3AUF camera, which has the same 160×120 resolution detector but with the benefit of mobility. You can use it to scan your facility and discover faulty wires, or the areas where heat is coming in or going out.
This handheld camera allows businesses to equip your security guards or receptionists with this handheld device using advanced thermal imaging technology for a safe, efficient, and non-intrusive way to protect your employees and visitors. The system can help prevent people from entering if the pre-defined temperature threshold is exceeded keeping your business, employees, and customers safe.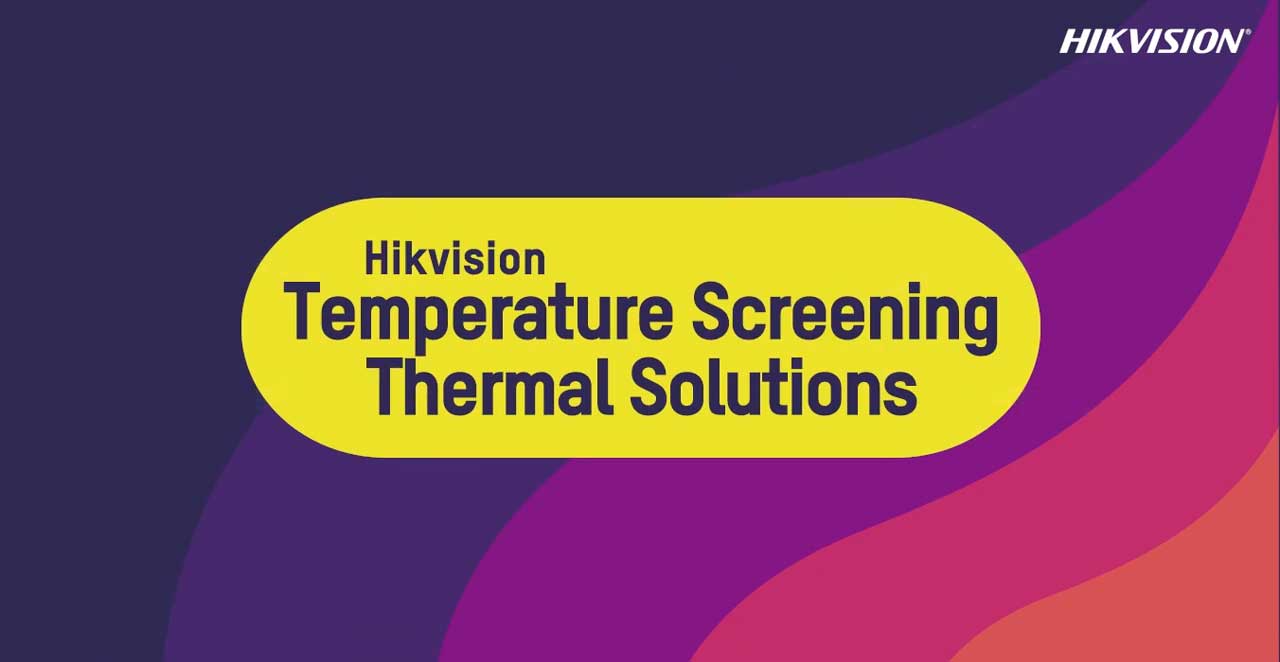 TELECO leading the way in Thermal Technology
Thermal imaging has been and will be around because of its versatility and higher visibility. From being used in industrial applications to securing business facilities, their applications are limitless.
TELECO has a complete range of various thermal cameras fit for all kinds of budgets and needs. You can always get in touch to find out the cameras that are perfect for your business.