As the world continues to fight the coronavirus outbreak, numerous organizations are taking steps to navigate this public health crisis. Possibly every single business owner is asking themselves the same question: What's next for my small business? The effects of COVID-19 are far reaching and have caused unprecedented change.
Businesses and organizations face economic and operational uncertainty across every industry and sector. Now more than ever is the time to understand compliance, adjust expectations, renew focus and reposition in the wake of the next normal.
Today, companies are doing everything they can to ensure the safety of their people and customers, while continuing to adapt and adjust to this new environment. This is where technology comes into play. More than ever, a series of innovative solutions technologies are surfacing to help ease the way to the "new normal". These technologies enable successful operations during an era of social distancing while keeping health and safety of employees, checked.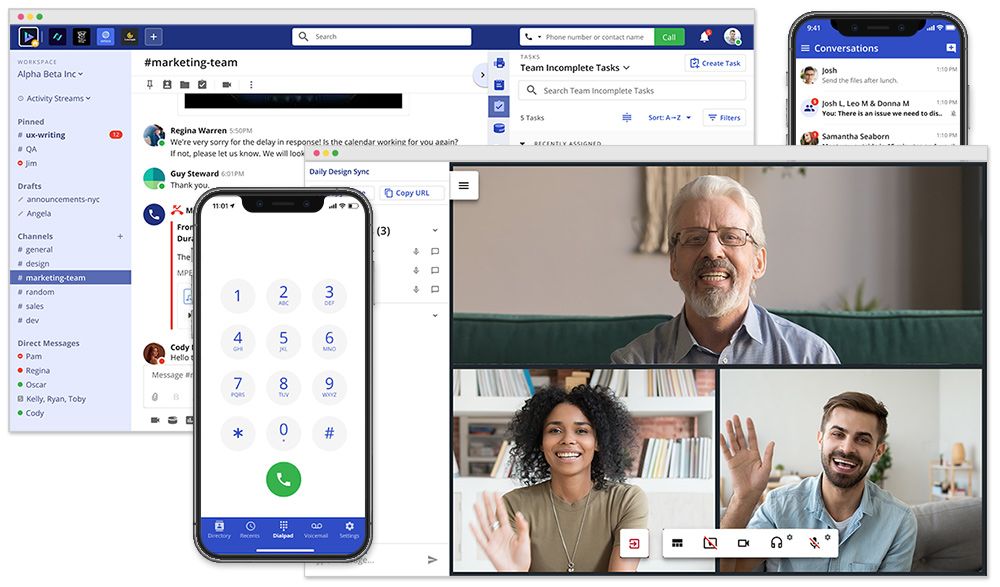 TELECO offers the all the business solutions you need for a remote environment through Star2Star Communications:
•       Call Forwarding
–      Incoming calls can ring to a user's home, office, and cell phones, either one at a time or all at once.
•       Mobile Softphone & Desktop Softphone
–      Turn a user's computer into a fully featured phone that is primed to take full advantage of all of Star2Star's Unified Communication features.
•       Text Messaging
–      Seamless communications with single number service using employee desk phone numbers or other designated lines when communicating via texting.
•       Video Meetings
–      Host and join online meetings from any device on the video platform designed to be secure, and flexible! Share screens simultaneously, and even manage attendees with virtual lobby controls.
•       Desktop-as-a-Service
–      Employees can login to virtual desktops, apps, and cloud storage via an encrypted portal and enjoy the same level of productivity whether they are working from their home desktop, laptop, tablet, or even a mobile phone.
•       Mobile Faxing
–      Mobile faxing enables digital faxing capabilities from a smartphone.
•       Collaboration Suite
–      Star2Star's Team Hub makes meetings more productive than ever- no formal office required! Gain team messaging with individuals or groups, file sharing management, productivity tools and more.
•       Integration
–      Enable your employees with tools like Business SMS and CRM integrations, and ensure that they stay connected with customers the same way at home as they would in the office.
TELECO and Star2Star Remote Workforce can help your organization grow again, even during these difficult times.
We, more than ever before, are here to help you succeed. WE ARE READY WHEN YOU ARE.
Call us at 800.800.6159 or visit www.teleco.com