The events of Sept. 11, 2001 changed the world as we knew it. Many lives were lost while our nation suffered major economic and societal impacts. During 9/11, first responders were not able to properly communicate with one another inside the World Trade Center, which lead to changes in the IFC and NFPA codes and is greatly improving firemen and police officers in-building communications.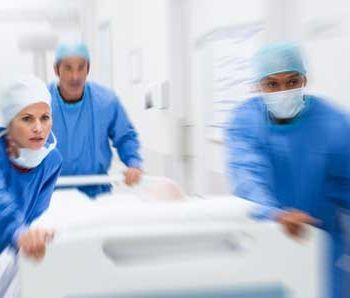 Our nation is once again facing a major crisis likely to change the way we operate. Although the way the COVID-19 pandemic will affect our future is uncertain, we do know that public safety DAS communications are a must and will sooner than later be mandatory in all new and existing buildings across the US.  Deadlines are now due in Florida for testing and compliance and, so far, the coronavirus outbreak has not changed these dates.
At TELECO, where public safety goes, we go! We deliver uninterrupted coverage where it is most needed. When it comes to COVID-19, public safety DAS is an absolute necessity in responding efficiently to a perpetual emergency in every community across the country.
We are registered with the Federal Communications Commission (FCC). We work closely with the Authority Having Jurisdiction (AHJ) and fire professionals to provide an approved system that meets their requirements. We test a building with industry calibrated equipment to gain an understanding of the signal strength and we target only areas needing enhancement in order to keep costs to a minimum. We use manufacturer trained, certified installation and commissioning technicians to design public safety DAS utilizing tools such as AutoCAD® and iBwave®. Additionally, we serve as the owner's representative and interact with other trades on their behalf.
Our FirstNet™ compatible systems give first responders reliability across voice and data. This keeps them connected whenever they need it and wherever they go.
With major cities like New York, Chicago, Dallas, L.A. and Miami utilizing stand up quarantine zones and testing centers in arenas and other venues, keeping responders connected is mission critical.
At TELECO, we are thankful for the selfless sacrifices made every day by firemen, police officers and medical professionals serving our country during this crisis. As a public safety DAS provider, we want to make sure that all building owners understand how imperative it is to deliver seamless connectivity to these personnel. They are working tirelessly to save us, let's do our part in providing the tools they need.
As our nation continues to combat the spread of the coronavirus, TELECO will continue supporting our customers in all their technology needs.
Let us test your building, making sure it complies with mandatory regulations.
***TELECO public safety DAS can be offered "as a service" through our CompleteCare ONE program, so you can keep more cash in your pocket during this difficult situation. Ask us how! ***
Call us today at 800.959.0444 or e-mail us at das@teleco.com
We are in this together!
#businessstrong #telecostrong #fightingcoronavirus #publicsafetydas