At TELECO, we've had one goal in mind since our doors opened in 1981 … helping our partners succeed.
TELECO was founded 40 years ago in Greenville, SC as a provider of business phones. We have since evolved into a leader in technology solutions by adding remote work tools, video surveillance, access control, structured cabling, public safety DAS and cellular DAS to our extensive portfolio.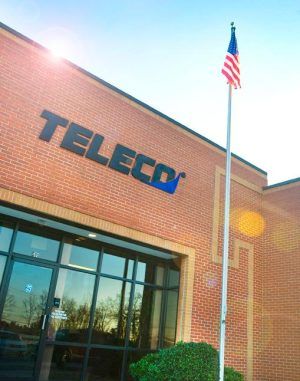 Turning 40 is a huge milestone for any business. We recognize that we could not have made it this far without our loyal customers who have challenged us over the years to continue providing the most cutting-edge technology available. These long-lasting relationships have been built on the steady trust in knowing that TELECO understands your business and is continuously looking out for your best interest. So, we are proud to take this opportunity to thank you all for your confidence in us.
At TELECO, we've always believed that business owners of all sizes deserve access to the same innovative technologies mega corporations depend on for their success. Into year 40, we still strive to earn your renewed trust through not only our vast portfolio of technology solutions, but also our excellent service and support.
Another huge reason for TELECO's success is our dedicated staff. We have many employees who have stayed with TELECO for 20, 30 and yes even 40 years!! Our entire staff shares the same commitment to helping our customers succeed as Bill Rogers had on day one. As technologies have evolved over the years, our team has had to evolve as well. From continuing education on new solutions to nurturing and strengthening relationships with our customers and suppliers, TELECO would not be the company we are today without the perseverance of our staff. For that, we are also proud to thank all of our employees!
As we turn 40, we look back at all we have accomplished and must admit, we could not have done it without you. Therefore, we celebrate our anniversary by saying THANK YOU!
Thank you for helping us GROW.
Thank you for pushing us to EVOLVE.
Thank you for helping us THRIVE.
We hope we have done the same for you!
We are looking forward to many years of partnerships and success. Thank you for trusting TELECO!