TELECO cellular DAS provides seamless connectivity to meet the high demand for voice and data.
If your office building, manufacturing facility, warehouse, or any other work-related space receives poor cellular signals, it can quickly become challenging to be fully productive.
Therefore, cellular reception enhancement is used, and we at TELECO can help you achieve excellent signal strength throughout your space. Read on to know why you need it:
Here's Why Your Building NEEDS Enhanced Cellular Reception:
Wi-Fi is NOT Enough – Especially During Emergencies:
Although Wi-Fi is a great and cost-effective way to stay online and communicate with everyone in and out of the building, it's not very reliable, especially during emergencies. When natural disasters like storms, earthquakes, and floods occur, the internet is typically the first service that goes down.
So if you solely rely on Wi-Fi, your building's occupants will be helpless as there will be no way for them to reach out to first responders. The same goes for fire, medical and other emergencies where something as unreliable as Wi-Fi cannot be the only mode of communication with relevant authorities.
Therefore, cellular DAS is used to ensure cellular communication always stays online, no matter the circumstances. And civilians and first responders in and out of the building can easily communicate with each other. However, even with cellular DAS, there can be some blind spots in the building where the signals don't reach.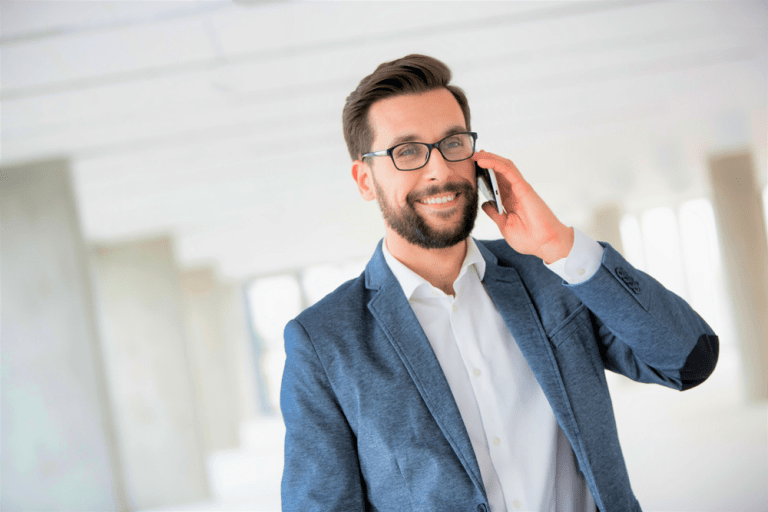 This is where enhancing cellular reception makes the most sense. Not only will this technology boost DAS signal transmission/reception, but it will also ensure cellular reception is boosted throughout the building. So your employees and customers don't have to move around in search of signals.
Seamless Communication for Business Success:
As a business, you need to make several calls throughout the day to other customers and businesses. Plus, you need to offer support to your customers via calls. Then there's in-building phone calls between employees.
Most of these communications are carried out via cell phones, but because of poor or fluctuating cellular reception, calls frequently drop, leading to missed opportunities.
With an enhanced cellular reception system for in-building connectivity, your employees and customers will not have to face any call drop or loss issues. The cellular signal strength will reach every corner of the building, from offices to warehouses and even the parking area in the basement.
What Causes Weak Cellular Reception?
·        The Cell Tower is at a Distance: Having only one cell tower and that too at a distance can cause signal loss and strength fluctuation
·        Building Construction Materials: Modern buildings are made with several materials that can obstruct cellular signals, including wire mesh, sheet metal, some insulation types, and even concrete
·        Tower Handoff Problem: Having multiple cellular towers in your area means your cell phone will frequently switch between them to maintain signal strength, but during that switch, the calls get dropped.
TELECO can help with all your DAS needs:
TELECO has been offering both cellular reception enhancement as well as Public Safety DAS systems for several years. We understand how important it is for your business to stay connected and for you to keep your building's occupants safe during emergencies. With our industry-leading solutions, big and small businesses can achieve seamless communication throughout your building.
For more information call (800) 800-6159 or visit https://www.teleco.com/cellular-das/